MOONSTONE PENDANT AND EARRINGS IN SILVER AND GOLD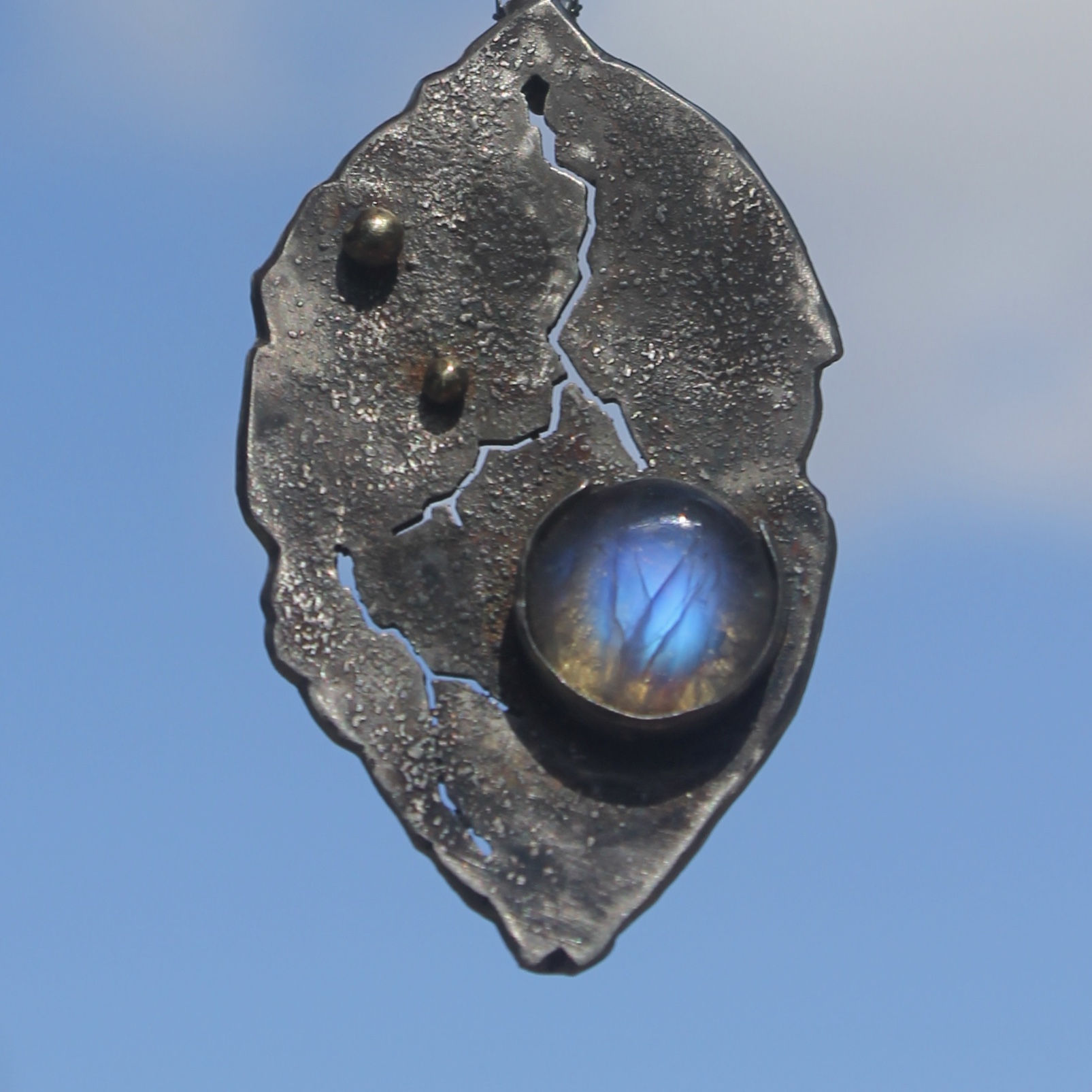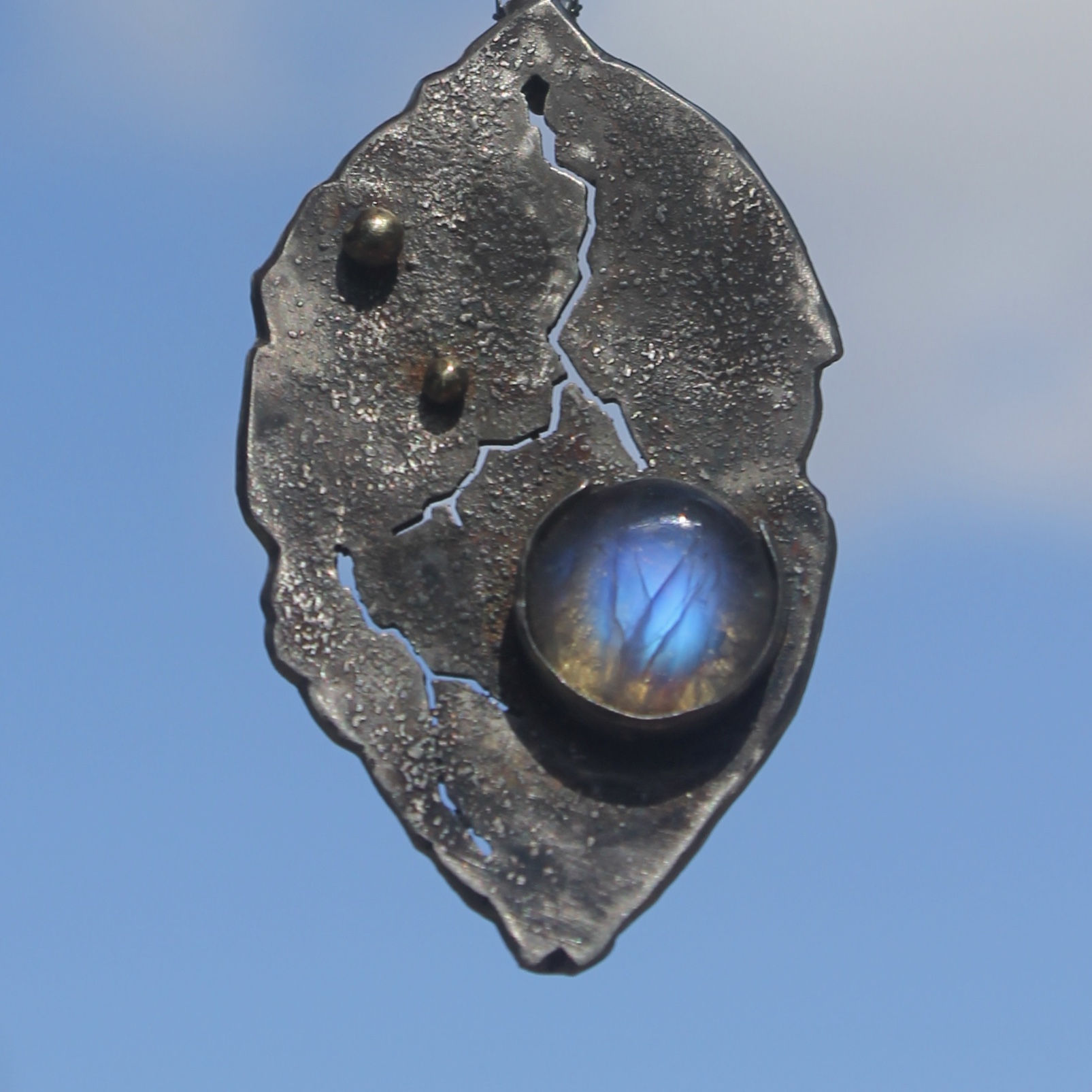 MOONSTONE PENDANT AND EARRINGS IN SILVER AND GOLD
ONE OF A KIND, HANDCRAFTED, INSPIRED JEWELRY IN SUSTAINABLE, RECYCLED SILVER AND 18K GOLD ACCENTS FRAME A 12MM BLUE MOONSTONE. THE PENDANT IS HELD BY A DELICATE 16 INCH OXIDIZED, SILVER CHAIN.
THE EARRINGS WERE HANDCRAFTED USING RECYCLED SILVER AND GOLD AS WELL.
THESE PIECES WERE INSPIRED BY THE AUTUMN LEAVES WITH THEIR SOMETIMES TORN, DRIED EDGES. THEIR BEAUTY IS STILL SO APPARENT, EVEN NEAR THE END OF THEIR LIVES BEFORE THE COLD WINTER BEGINS. I LOVED THE BLUE MOONSTONE REPRESENTING THE COMING WINTER AND THE MORNING DEW DROPS.
OVERALL, I PREFER MAKING ONE OF A KIND PIECES THAT BEGIN WITH A STORY. SOMETIMES, THE STORY IS ABOUT THE STONES, SOMETIMES THE DESIGN INSPIRATION AND SOMETIMES IT'S A BEAUTIFUL MARRIAGE OF THE TWO. WHEN THE JEWELRY FINDS THE PERSON IT WAS MEANT FOR, THE DESIGN'S STORY CONTINUES.