Moonstone Statement Pendant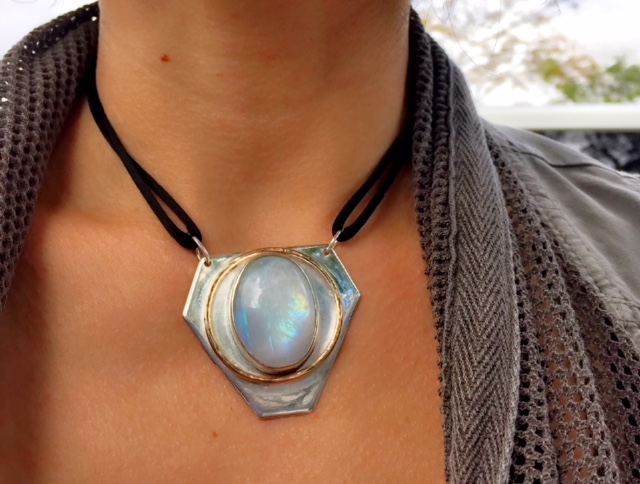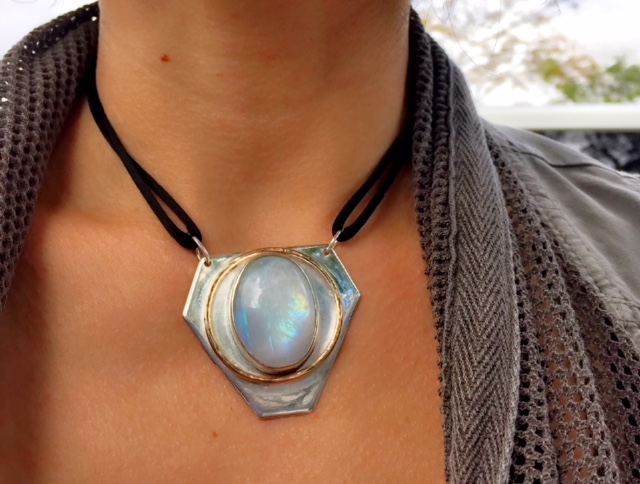 Moonstone Statement Pendant
MODERN SILVER JEWELRY AND MOONSTONES
SUSTAINABLE SILVER ACCENTED WITH 14K GOLD AND A STRIKING RAINBOW MOONSTONE WORK BEAUTIFULLY IN THIS MODERN SILVER PENDANT THAT LOOKS EQUALLY GORGEOUS WITH JEANS OR A DRESSS.
I WAS THINKING ABOUT SPACESHIPS AND X-FILES (NO SHAME IN MY ADMISSION) WHEN I CREATED THIS PIECE. IT WAS A LOT OF FUN TO DESIGN THIS PIECE, AND ONCE I MADE THE DESIGN DECISION, I KNEW, IT HAD TO BE THE MOONSTONE.
PENDANT COMES ON A BLACK SATIN CORD WITH A STERLING CLASP.